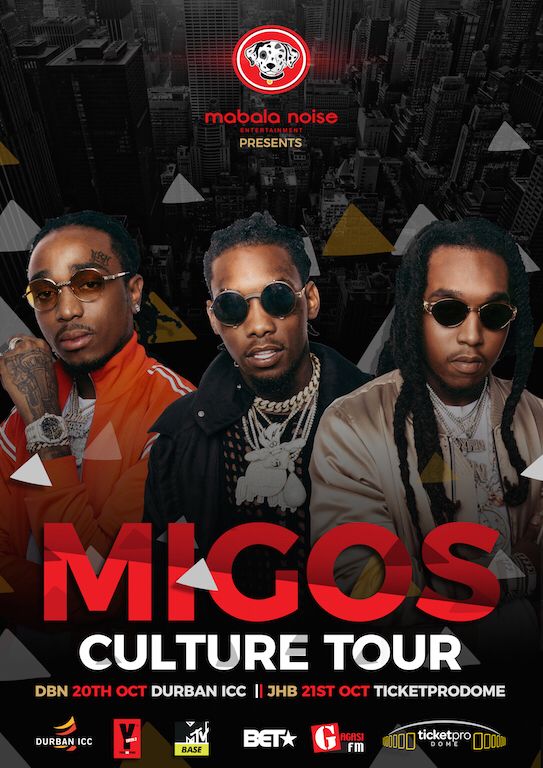 Rap trio Migos is making their way to South Africa. The visit to South Africa in October as part of their international 'Culture Tour'. Record label Mabala Noise are behind the massive concert and made the announcement on their social media accounts.
— HYPE MAGAZINE (@HypeMagazineSA) August 8, 2017
According to Mabala Noise the rap group will perform in Durban on Friday, 20 October at the Durban ICC, and again in Johannesburg on Saturday, 21 October at the Ticketpro Dome.
See full ticket details below:
DURBAN
Date: Friday, 20, Oct 2017
Venue: Durban ICC
Tickets: R690: Golden Circle, R350: General Admission
JOHANNESBURG
Date: Saturday 21, Oct 2017
Venue: TicketproDome
Tickets: R790: Golden Circle, R450: General Admission
What's your reaction?
0
Smile
0
Lol
0
Wow
0
Love
0
Sad
0
Angry