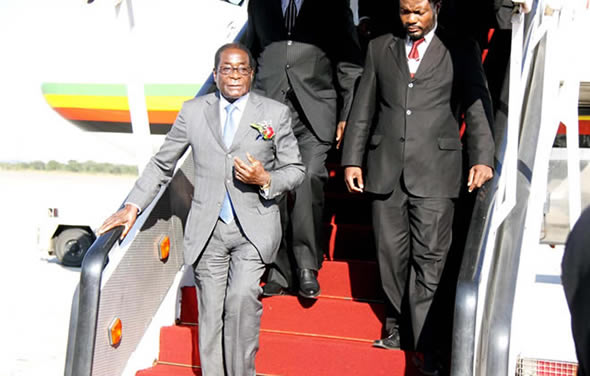 Zimbabwean President Robert Mugabe is set to land in South Africa this afternoon. He was due to attend the 37th Southern African Development Community (SADC) summit in Pretoria this week, but it is understood he had to change his plans to deal with the matter involving his wife.
The Zimbabwean first lady was charged with assault with intent to cause grievous bodily harm. Grace Mugabe was apparently visiting for her sons, Robert Jr, 25, and Chatunga Bellarmine, 21, at the hotel where she attacked model Gabriella Engels.
What's your reaction?
0
Smile
0
Lol
0
Wow
0
Love
0
Sad
0
Angry